Conheça o Teamgage
Teamgage is the leading Team Engagement Platform that helps global teams get ongoing feedback to lower staff turnover, improve business culture, reduce risk & manage change. It has 3 modules:
📢 Teamgage Huddle: Employee feedback with teams owning the continuous improvement process
☑️ Teamgage Surveys: Employee engagement and simple surveys
🎓 Teamgage Academy: On-demand coaching and courses
Teams achieve:
✅24.2% lower staff turnover
✅12.6% more positive sentiment
✅4.7x higher improvement
Quem usa o Teamgage?
Teamgage is trusted by organisations of all sizes looking to improve team engagement. Some of our largest clients include Westpac, Renault, Evolution Mining, NSW Gov, NEC and DXC Technology.
Onde o Teamgage pode ser implantado?
Baseado na nuvem
Instalação local
---
Suporte do Teamgage
Suporte por telefone
Assistência 24/7
Bate-papo
Países disponíveis
Austrália
Suporte do Teamgage
Suporte por telefone
Assistência 24/7
Bate-papo
Países disponíveis
Austrália
Vídeos e imagens do Teamgage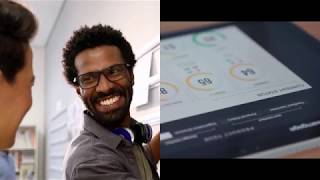 Compare preços do Teamgage com produtos similares
Recursos do Teamgage
Benchmarking
Biblioteca de perguntas
Gerenciamento de comentários
Gestão de atividades
Gestão de objetivos
Monitoramento do progresso
Pesquisas de pulso
Questionários e feedback
Reconhecimento de funcionários
Relatórios e análise de dados
Robert
Senior Project Officer, Austrália
Recursos Humanos, 51-200 funcionários
Usou o software para: Mais de um ano
Teamgage review: NSWP
Comentários: Teamgage has helped us identify emerging trends and patterns including things we are doing well and things we can improve. We have been able to take subsequent actions based on this feedback
Vantagens:
Easy to use and great customer service. This product is very good at helping us track how our team is going in different metrics.
Desvantagens:
Would be great if the comments section allowed for more characters which makes it easier to track comments when a staff member writes one comment split up. Would also be great to have a function that allows staff to recognise other staff members efforts. Another program we used in the past had this function.
Resposta do Teamgage
ano passado
We appreciate your 5-star review, Robert! We're rolling out an update that allows comments of 180 characters. We hope this can improve your experience using Teamgage. For staff recognition, we encourage you to use our integration with Microsoft Teams, which allows you to use the "Praise" feature to recognise other staff members efforts. If you need any assistance on that, please contact our team.
Fiona
Talent & Culture Manager, Austrália
Serviços jurídicos, 51-200 funcionários
Usou o software para: Mais de dois anos
Teamgage Review
Comentários: I find Teamgage a great platform that enables employees to pass on anonymous feedback. Implementing Teamgage enables our employees to share any concerns, thoughts, improvements and suggestions they have to their respective managers on an ongoing basis. Teamgage was a great help during COVID particularly during the long lock down period in Melbourne. It gave us the opportunity to gauge the health and well being of employees by asking questions around this issue. We were then able to implement improvements to ensure any issues were being addressed. Teamgage has excellent customer service - always friendly, prompt with their responses, and always proactively helpful!
Vantagens:
Teamgage is easy to use, it really does only take 20 seconds! It enables our managers to receive information that they would probably not receive in a normal meeting situation. I believe the confidentiality of the platform assists people in having confidence to put their view/concerns/feedback forward.
Desvantagens:
I don't have any cons regarding the software, the implementation was easy, there was plenty of support during this process.
Resposta do Teamgage
ano passado
Hi Fiona! Thank you so much for your feedback. We really appreciate you being a customer and helping to share the word about us. It's awesome to hear that Teamgage is helping you to improve your team engagement. We're working hard to make it even better!
Ron
Group General Manager - Sales, Austrália
Empacotamento e contêineres, 1 001-5 000 funcionários
Usou o software para: 1 a 5 meses
Teamgage Pilot with Senior Sales Leadership Group
Comentários: Teamgage has been a positive addition to our management system. It is critical that the leader of the team takes full ownership of the process and creates a safe environment for open discussions and feedback.
Vantagens:
The process creates a forum that facilitates discussion about business in a very different way than a traditional team meeting or WIP would run. The discussion we have during our Teamgage sessions are free flowing and not structured. Team members are more open to provide feedback and provide suggestions, and the thing I love is the discussions build on ideas.
Desvantagens:
Being able to prove the team with access to all of the historic feedback and actions, so that collectively we can track our progress.
Jon
Director Capability, Governance & Business Services, Austrália
Administração pública, 501-1 000 funcionários
Usou o software para: Mais de um ano
Teamgage review - Jon Doyle NSW Treasury
Comentários: I have found the experience with Teamgage to be positive. The standout for me has been the fantastic ongoing support from [SENSITIVE CONTENT] in the support team who goes over and above always responding quickly and getting things done>
Vantagens:
it is easy to use and web based making it easy to access a use
Desvantagens:
i would like to be able to tailor the output reports to meet my needs
CRAIG
General Manager, Austrália
Construção, 11-50 funcionários
Usou o software para: Mais de um ano
Organisational Culture and Development
Comentários: Through Teamgage we are increasing engagement across the entire business, giving everyone a voice and the ability to contribute to the growth of the business as well as positively add to our working environment. We are able to capture ideas and feedback from everyone, and through Teamgage it is assisting our next line of leaders to develop confidence by running meetings, taking feedback, answering questions and building accountability through taking action from feedback received.
Vantagens:
Integration was seamless and quick, the features allow us to have effective team meetings when presenting and discussing results without preparing anything else and customer support with Teamgage is timely and professional.
Desvantagens:
There were minor things that we noted initially and all ideas and suggestions were welcomed and encouraged, there wasn't anything we didn't like as such.
Resposta do Teamgage
ano passado
Thanks for leaving our business a 5-star rating, Craig. It's truly appreciated! We'll make sure we pass your kind words along to our team, who we know will be delighted to read your comment.