Cetaris
Conheça o Cetaris
Cetaris Fleet is a fleet maintenance software system used to streamline costs, save time, and improve operational efficiencies. Cetaris solutions provide maintenance teams with the tools to manage
Leia mais
their assets every day: warranty and core capture, preventive maintenance, labor and productivity, and inventory management tools. With a steady flow of data, Cetaris users can continuously measure and optimize their operations in real-time with comprehensive reports and KPIs.
Ver menos
Quem usa o Cetaris?
For organizations of all sizes. We provide fleet maintenance solutions for Transportation, Oil and Gas, Distribution, Grocery, Telecom/Power, Construction, Bus, Retail and Repair Shops, and more.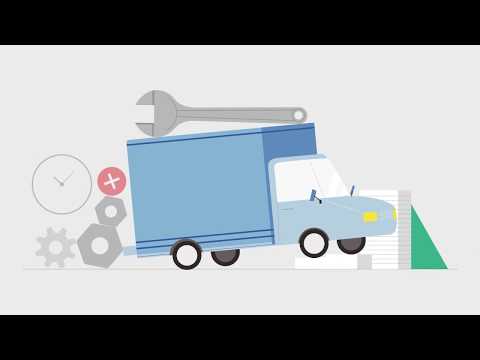 Not sure about Cetaris? Compare with a popular alternative
Not available in your country
Versão gratuita
Versão de teste gratuita
Versão gratuita
Versão de teste gratuita
Dante
Systems Application Adminstrator, EUA
Transporte rodoviário e ferroviário, 10 000+ funcionários
Usou o software para: Mais de dois anos
Visionary Company to Meet Your Current and Future Needs
Comentários: We have been using Cetaris Software for 7+ years and it has only improved. Cetaris is a visionary company that is constantly working to enhance existing modules and develop new ones based upon customer request, current market condition, and prospective technology that will be needed for their clients to maintain and drive new success. We have kept up with the latest version releases, and Cetaris does an excellent job at executing the deployment of each release. Hiccups are quickly resolved. And their staff is always polite and seeks to understand the obstacle you are trying to overcome, the business objectives you are trying to attain, or the enhancement you are seeking to integrate. Cetaris provides recommendations for existing solutions and advice for new development. The varied and flexible reporting has been a tremendous benefit to identify and focus on efficiency and a cost savings on multiple fronts. I would highly recommend Cetaris to any customer seeking a Maintenance Management Software package! Their customer support, professionalism, and genuine interest in your business to succeed will not disappoint you!
Swift Systems Application Administrator
Cetaris Steering Committee Chair
Dante Antonucci
Swift Transportation
Vantagens:
The features that have been the most impactful to Swift Transportation have been the millions of additional warranty dollars that have been flagged for us to process OEM reimbursement. The real-time reporting grids to manage day-to-day activity, the advanced reporting templates for reviewing data in the next business cycle, the dashboard visuals that can be used for "at-a-glance" state or to dive into the analytics of your company activity, and the SIMs (System Integration Modules) that interface with other software have been extremely valuable and provide much efficiency to us. Cetaris is of medium complexity to use. Any good software package will be like this. If it's too easy, you are missing features that are critical to your business' needs and success. Cetaris is a highly integrated software package that provides much flexibility for multiple uses.
Desvantagens:
Some areas to consider: There is a great amount of set-up that needs to be done in the Administration Modules. This is very detailed, and requires a person that is adept with attention to detail and SOPs. The benefit is that once the set-up is done, the system is very automated. We use the Roadcall Module extensively and would like to see better integration of the supplier used in this module rather than going into the WO module. In the overall scope, the module is very workable and well integrated with other modules. The Tire Module is one that we desire greatly for forecasting and cost savings. Though we do not have it now, this will be delivered in the next version.
Avaliador Verificado
CIO, EUA
Usuário do LinkedIn Verificado
Tradução e localização, 201-500 funcionários
Usou o software para: Mais de dois anos
Cetaris Fleet - Built from a Business Point of View
Comentários: Our primary business goals was to transition our shop structure of a "break/fix" to a "preventative maintenance" organization. As a result of the Cetaris implementation we realized a 51% reduction in road failures and a 15% reduction in maintenance costs within the first 18 months.
Vantagens:
At its core, Cetaris Fleet is a product that was built from a business point of view. The underlying capabilities of the software helped change the way we think about our business. Not only does the software provide features that help automate preventative maintenance, repairs, parts, and warranty. It did it in a way that recognized our ultimate success was reliant on user adoption and our ability to show measurable return on each investment.
Desvantagens:
We moved the company from a non-computerized show to a shop that was fully automated. It would have been helpful to have more of an "get started" version of the product that provided us a set of guidelines to get started with.
Samantha
Director of Maintenance, EUA
Transporte rodoviário e ferroviário, 501-1 000 funcionários
Usou o software para: 6 a 12 meses
Keller Trucking
Vantagens:
With the implementation of Cetaris, our shop is now nearly paperless. The techs are all on the FIX app and all of the inventory counts are going through COUNT. We have gained greater visibility on what is happening in the shop throughout the organization. We love how easy it is to move from one module to the next with hyperlinks on nearly everything.
Desvantagens:
There are small things here and there that we find would be helpful to have. I wish the flow worked better between OPO and the accompanying work order. I do not like that I need change the status to closed on an OPO, click the hyperlink to the work order, then cancel out the OPO tab, to be able to close the work order. I wish there was a button to "close work order" in the OPO once it was closed similar to the button in a warranty claim. This would save time.
Mathieu
Fleet Maintenance & Manufacturing Supervisor, Canadá
Serviços meio ambientais, 51-200 funcionários
Usou o software para: Mais de dois anos
Fonte: SoftwareAdvice
Data collection that drives decision making easier and saves you money.
Comentários: When I dove into the training, I was overwhelmed with the amount of data collection it demanded. After a few weeks, I was able to learn that the data was essential and haven't looked back since. I was amazed with how much reporting can be created, details (history for repairs and parts), how easy I can navigate and help other troubleshoot when they have problems.
I have since joined the Steering Committee and attend the User Conference every year to see what is coming out next and to better myself with the Cetaris software.
Vantagens:
The amount of reports that can be generated from the collected data. The amount of details which helps for parts, repairs and labour. From the details and reports, I can have a good overview on how the technicians are doing. If one takes little longer to do a specify task, he might need some more training (which some are scared to ask for help). There is always something new with every new release which helps me better my work and my daily tasks.
Desvantagens:
The amount of time it takes to get a person trained to navigate in the multitude of modules. Some can get the hang of things pretty quickly, but other require additional time to get used to everything.
Steve
Maintenance System Administrator, EUA
Transporte rodoviário e ferroviário, 5 001-10 000 funcionários
Usou o software para: Mais de dois anos
Fonte: SoftwareAdvice
Alternativas consideradas:
Long time user
Comentários: Overall the experience has been excellent. Customer service is quick and responsive and goes beyond the call of duty when needed. The data from the system helps us track maintenance costs and equipment performance.
Vantagens:
Software is very detailed and gathers data down to the component level of the repair. Data is easy to retrieve and use by management and shop level personnel.
Desvantagens:
Some screens are a little busy but that is to be expected for the level of detail that is collected