Quem usa o Orderhive?
O Orderhive é adequado para comércios varejistas em todo o mundo que desejam otimizar e automatizar processos de estoque e pedidos.
Conheça o Orderhive
O Orderhive é um software de gestão de pedidos, remessa e gestão de estoques para comércios varejistas online. Automatize a atualização de estoque em canais como Amazon, eBay, Etsy, Shopify, BigCommerce, WooCommerce, etc. Agilize o atendimento com a integração do Orderhive com o Amazon FBA e o Multichannel Fulfillment. Imprima etiquetas e acompanhe os pacotes do USPS, UPS, FedEx, DHL, etc. no Orderhive com apenas alguns cliques. Gerencie com facilidade o envio direto, pedidos por atacado, compras, pagamentos, acompanhamento de remessas e muito mais.
Orderhive - Informação
Orderhive - Preços
O Orderhive possui uma versão gratuita e oferece versão de teste grátis. Versão paga do Orderhive a partir de 0,01 US$/mês.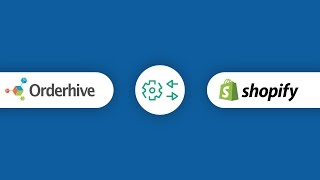 Play
Assistência
24 horas por dia (representante ao vivo)
Orderhive - Avaliações
Exibindo 5 de 197 avaliações
Moshe B.
Manager
Atacadistas, 11-50 funcionários
Usou o software por: 1 a 5 meses
Classificação geral

Praticidade

Recursos e funcionalidades

Atendimento ao cliente

Relação qualidade/preço

Probabilidade de recomendação
Fonte da avaliação

Avaliado em 25/03/2018
"Great, just great! Their customer service is much better than other alternatives."
Comentários: - Inventory Sync across all marketplaces.
- Saved us money in operating expenses.
- Helped us reach higher ranks in many marketplaces including eBay and Amazon.
- Allows us to provide better customer service.
- Allows us to work with Drop Shipper with ease.
- Allows us to make better PO (since we know exactly how many products were purchased across all marketplaces).
Vantagens: Customer support: They have responded within few hours and was available on the phone / Skype whenever I needed them. Software: They offer integrations with all the main marketplaces and there isn't any limitation on the number of users. for each marketplace. They have templates for each situation you may encounter as a business such as an invoice, PO and many more.
It's possible to export any information you need, create new orders via their system which is very valuable to manufacturers, as they work with Dealers. Price: I've checked all their competitors: Skubana, Zentail, SolidCommerce, Sellbrite and more, and I can tell you with complete confidence that at this time, Orderhive offers the best price for the features they provide. Ease of use: Their system is more advanced than most of their competition. They provide many features so it takes few days to get the hang of it but in return, you have control of everything. Their only real competition, in my opinion, is Sellbrite but the price difference doesn't justify it. My overall impression of them is very good and I suggest that if you manage more than two marketplaces and have an issue maintaining inventory count, try them. I'm certain you won't regret it.
Desvantagens: In my opinion, they are missing a listing tool, better analytics tools, and PO to be a complete package but I'm not complaining since you can solve two of those issues with a little bit of knowledge in Excel.
Fonte da avaliação

Avaliado em 25/03/2018
George C.
Owner
Varejistas, 2-10 funcionários
Usou o software por: 1 a 5 meses
Classificação geral

Praticidade

Recursos e funcionalidades

Atendimento ao cliente

Relação qualidade/preço

Probabilidade de recomendação
Fonte da avaliação

Avaliado em 21/01/2020
"Not perfect, but lightyears ahead of anything else on the market."
Comentários: Orderhive has helped us reduce latency in order fulfilment, allowed us to setup automations which add users automatically to mailing lists in other platforms, and therefore ask for feedback, provide offers etc. It allows us to create invoices automatically, to manage our inventory across multiple platforms, to keep track of customers, to print shipping labels and all paperwork needed on customised forms that we built (The paperwork that can be generated is pretty standard, but all can be customised by you, if it's fairly minor or even i some cases major changes needed. You don't have to pay them for this.) We work much better now and I hope as we integrate more and grow, Orderhive will grow alongside us. Customer service is definately the high point. If I can be polite and say they are very patient, helpful and we are NOT an easy business/customer to fit software to. if they can manage you - you will be fine. Orderhive is not perfect, but it is more perfect than anything else on the market. It's also not the cheapest - but you get what you pay for - a million features, more can be built if you need them - I wouldn't hesitate to recommend Orderhive to anyone, and regularly do. Awesome.
Vantagens: Orderhive allows us to integrate almost everything with almost everything. Probably the best feature of Orderhive is the least tangible or measureable: the staff. The customer service I have received has been outstanding thus far. The team are knowledgeable and transparent and will always at least try to help you get to where you need to be. [SENSITIVE CONTENT HIDDEN] is smart and incisive and always goes above and beyond to get you there. I'm not sure when he sleeps, but is always around when you need him. The rest of the team are supportive and available. The automations are our other most liked feature. The ability to set rules based actions, create auto invoices, send emails when something happens, move orders around automatically is great. I genuinely could not find another piece of similar software that will do as much as orderhive does, for the price point that it does it at. It is not perfect by any means, but even in their flaws, they excel: there is, built in, a feedback feature which when opened, will allow you to search for issues highlighted by other users and from there you can see if it is development, planned, executed etc. If something needs doing they listen to users almost constantly and will implement it. It feels like they are building and evolving the platform on almost a daily basis and based on customer feedback, which is awesome.
Desvantagens: The one downfall of Orderhive is its biggest plus - It's massive. There is no way you will learn it all in a week or even a month. It is so packed with features that it's impossible to know how many ways it will fix workflows or what it can help you with, simply because it is so flexible; this takes time to learn. The demo version is not long enough (2 weeks) and you'll need to pay for the team to set you up ($99). This is a bit catch 22, when you do the demo with demo data, it looks like a fairly standard bit of kit - nice but nothing super special. It's only when you actually get your data in there and start using it that you begin to understand how and why it will help. You need to pay for this though, and i as a demo user, did not want to pay to be set up in a piece of software that by definition I hadn't decided i was using yet. Doing the demo with the team definitely helped and I recommend it to everyone. It's impossible to get an idea of it on your own. The help database is good, lots of videos, but way more depth is needed in articles to understand how features work the way they do. For example, what rules the automations follow. What order they get activated in. If one is triggered and another 2nd later automations instructions conflict with it, what happens. The automations side is new and I feel like they're still building it out though, so probably more articles will come later. The features though are great, and we genuinely couldnt run our business without them.
Fonte da avaliação

Avaliado em 21/01/2020
Astrid K.
Operations and Logistics Manager
Saúde, bem-estar e condicionamento físico, 2-10 funcionários
Usou o software por: 1 a 5 meses
Classificação geral

Praticidade

Recursos e funcionalidades

Atendimento ao cliente

Relação qualidade/preço

Probabilidade de recomendação
Fonte da avaliação

Avaliado em 27/08/2020
"Amazing on boarding and support, great interface"
Comentários: It has been a overwhelmingly​ positive experience. I recommend it.
Vantagens: The 1 on 1 support that I received was exceptional​. This made all the difference in getting up and running on this new platform. I like the simplicity of the app. I had used Skubana before and it was so complicated and less visually appealing than Orderhive.
Desvantagens: The report that I wanted did not exist, but Orderhive went above and beyond to create a custom​ report for me.
Fonte da avaliação

Avaliado em 27/08/2020
Avaliador Verificado
Director
Serviços e tecnologia da informação, 2-10 funcionários
Usou o software por: 6 a 12 meses
Classificação geral

Praticidade

Recursos e funcionalidades

Atendimento ao cliente

Relação qualidade/preço

Probabilidade de recomendação
Fonte da avaliação

Avaliado em 17/04/2019
"Be Cautious of Orderhive"
Comentários: 2 weeks ago, I sent an email to our original sales representative, stating that I wished to cancel the project. I had a reply from the CEO of the company, and in that email it confirmed what I had suspected for some time… He stated that "In the last two months, we have upgraded architecture of Orderhive to achieve customisation in the SaaS version. So we can deliver better and much faster than earlier. I am working on your requirement to figure out how we can achieve it in SaaS customisation." Orderhive has essentially used the money we have paid them to develop our custom solution to upgrade their own SaaS solution - we have funded some part of the development of their SaaS product that they will ultimately use to sell to other customers. It is frustrating that they are now refusing to refund our monies, which in reality, is a tiny portion of what we have spent in time and wages on this project. They have a clear refund policy - but usually these only apply when something/anything is actually delivered. It is absolutely possible that the Orderhive out-of-the-box SaaS solution is a good one. However, I would warn anyone who is looking at the "Plus"/"Enterprise" solution to be extremely cautious of Orderhive. If you do go ahead, do not accept the scope that is sold to you by Orderhive - insist on a custom, detailed scope of works with details about how each feature will work. Insist on progress payments that are payable on delivery of each feature.
Vantagens: I can only speak of my experience, as an Orderhive Plus/Enterprise customer. I try to be fair in all my reviews, and this review should only be taken into consideration if you are looking at becoming an Orderhive Plus/Enterprise customer. Around 18 months ago I started conversations with Orderhive as a potential vendor to run a large portion of our ecommerce business. It seemed promising, and the idea that the Plus (now called Enterprise) solution was customisable was the reason I decided to select Orderhive. There was a significant amount of due-diligence from my end. It took me around 6 months to get my head around what features the software currently had, and what we would need to have Orderhive complete as a customisation. This in itself was also quite a bit of work - there were a number of revisions to the contract documents, created by a non-technical sales representative. My concerns started around this point when I was unable to speak with a technical representative to discuss, in more detail, how each feature would work. The google doc that I created to try to capture the detail of each feature was simply copy and pasted in to the contract document - meaning that if I missed something then it was going to be developed incorrectly. It seemed that there was no attempt whatsoever from Orderhive to truly understand what it was that we required on a deep level.
Desvantagens: Nonetheless, once we signed the contract, and we paid the deposit, things were underway - and I will admit it did seem promising. Within around 8 weeks Orderhive had set up the staging and production server environments and had completed some very basic functionalities such as adding an additional column to the Kanban order view. However, once the very basic customisations were completed, things completely stopped. It was tough work from my part to get the Orderhive team together to discuss where the project was at, and why it had stopped. We had a couple discussions about how to get things back on track, but it was at this point that I wondered if Orderhive had just realised some of the complexities that would be involved in our customisations. It took around 3 more months of exchanges between us for me to formulate a plan in how finish this project - I compromised significantly on the features we originally requested. I actually removed the largest customisation from the project in the hopes it would kick it back in to gear. But it seemed the damage was done - the Orderhive team no longer wanted to work on this project - and instead place their focus on an easier (more profitable) area of their business.
Fonte da avaliação

Avaliado em 17/04/2019
Michelle P.
Director of Operations
Aparelhos médicos, 11-50 funcionários
Usou o software por: Mais de um ano
Classificação geral

Praticidade

Recursos e funcionalidades

Atendimento ao cliente

Relação qualidade/preço

Probabilidade de recomendação
Fonte da avaliação

Avaliado em 16/09/2020
"Cloud inventory software that works."
Vantagens: I like that it is cloud based and that I can access it from anywhere. Support is always there to help in chat and follows up on issues.
Desvantagens: I really like the software, but I wish they had a mobile app for iphone.
Fonte da avaliação

Avaliado em 16/09/2020